CEA Staffing is a nationwide events & experiential staffing agency with over 15 years of experience in creating human connections for brands.
We've Got The Technology
Contact CEA today to learn about all the amazing tools we have in place to ensure your event is a success. Think Geo check-ins, live event reporting, video profiles, and more.
CEA has all the tools necessary to streamline the staffing process so you can focus on all of the nitty-gritty surrounding your event. We are are evolving with the times and utilizing the newest and most efficient staffing tools in the industry. Collect the data you need in a simple form. Select staff by viewing profiles and actually seeing and hearing their demeanor via video profiles. Contact us to learn more. All of these tools allow us to manage your events with detail and excellence.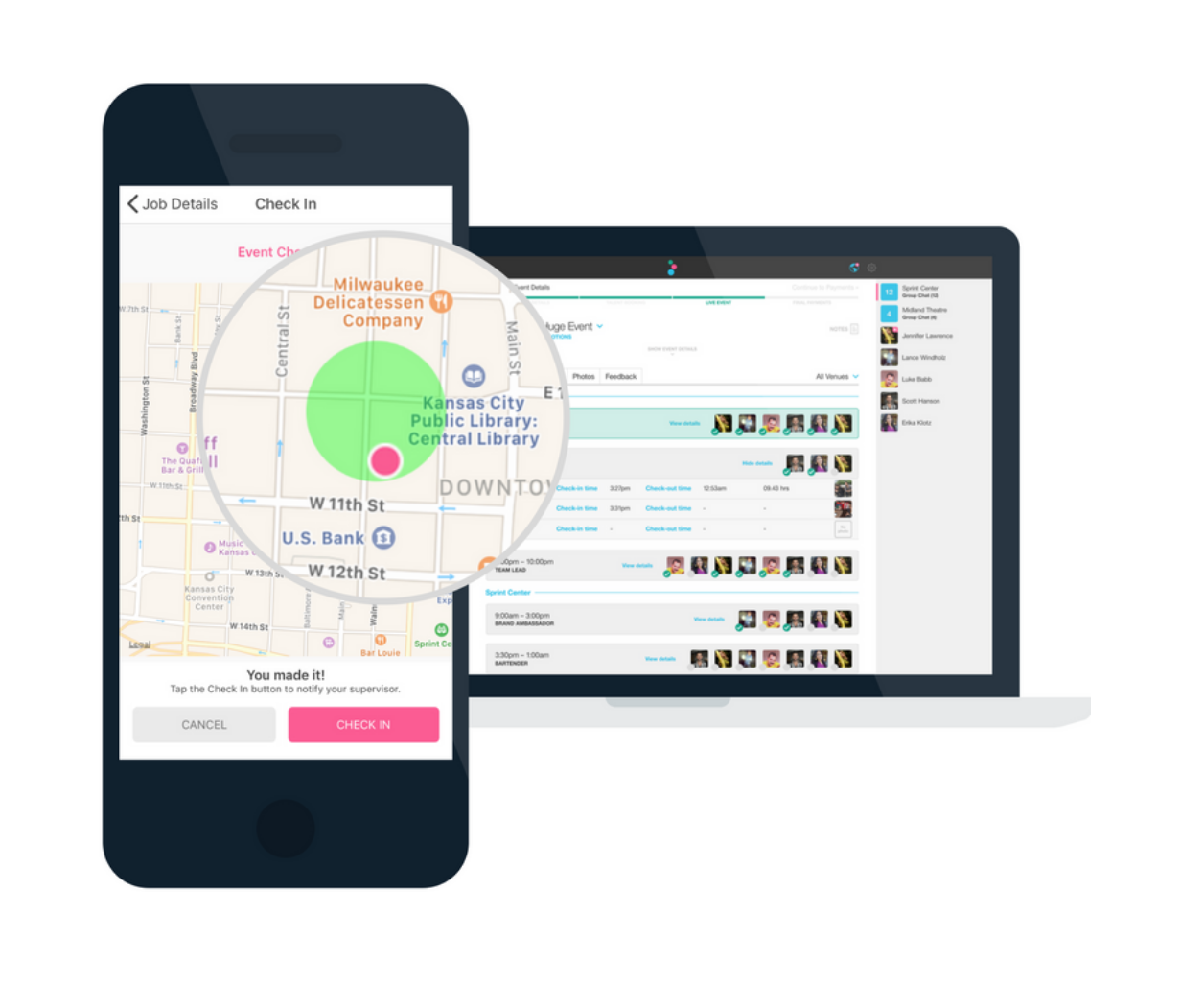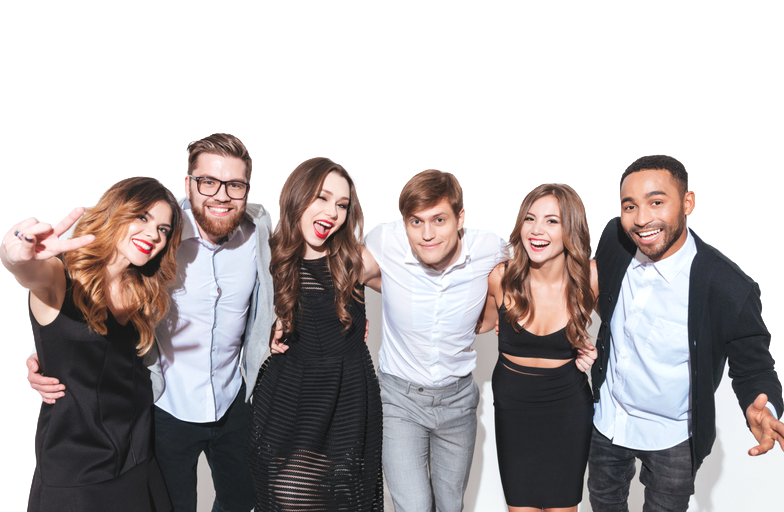 Do you have an infectious personality and smile? Do you love meeting and connecting with new people?? Are you reliable, outgoing, and ready to work amazingly fun events in your area?? If you answered yes to these questions, let's do this!
Sign up today and create a profile! Once reviewed, we will connect with you to ensure you're a great fit with CEA. After that, you will start to receive job notifications as they become available. ARE YOU READY! Follow the link below.
STAFF SIGNUP
STAFF LOGIN
Select Your Staff
We give our clients the ability to review candidates before they select their event staff by sharing detailed profiles, video profiles, and reviews.
We know that the right staff for your event is one of the most important factors for a successful event. That's why our database is filled with profiles of EXPERIENCED event staff from across the nation, ready and excited to represent your brand.
Start Booking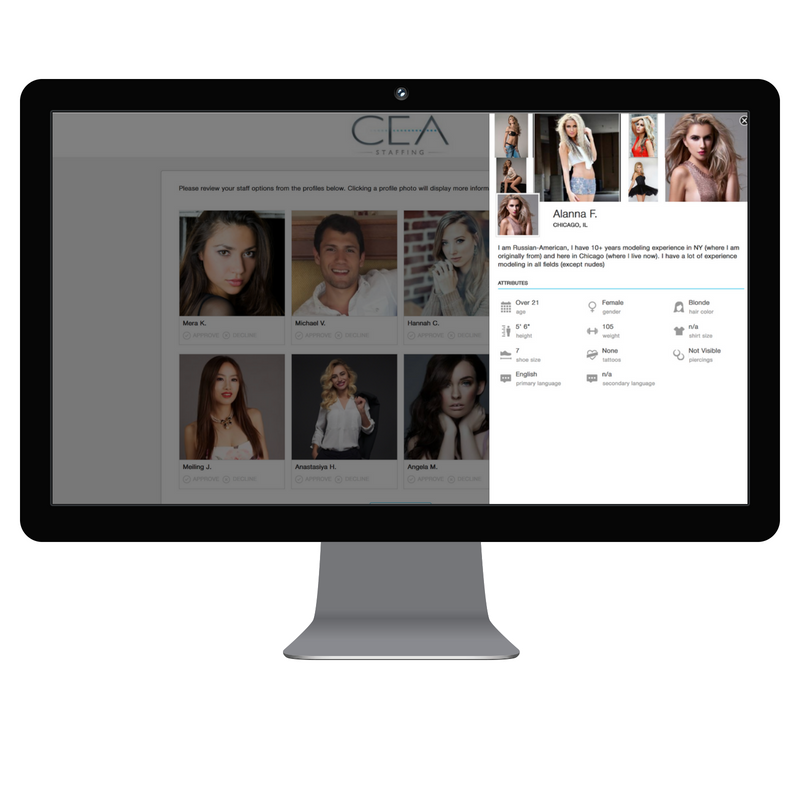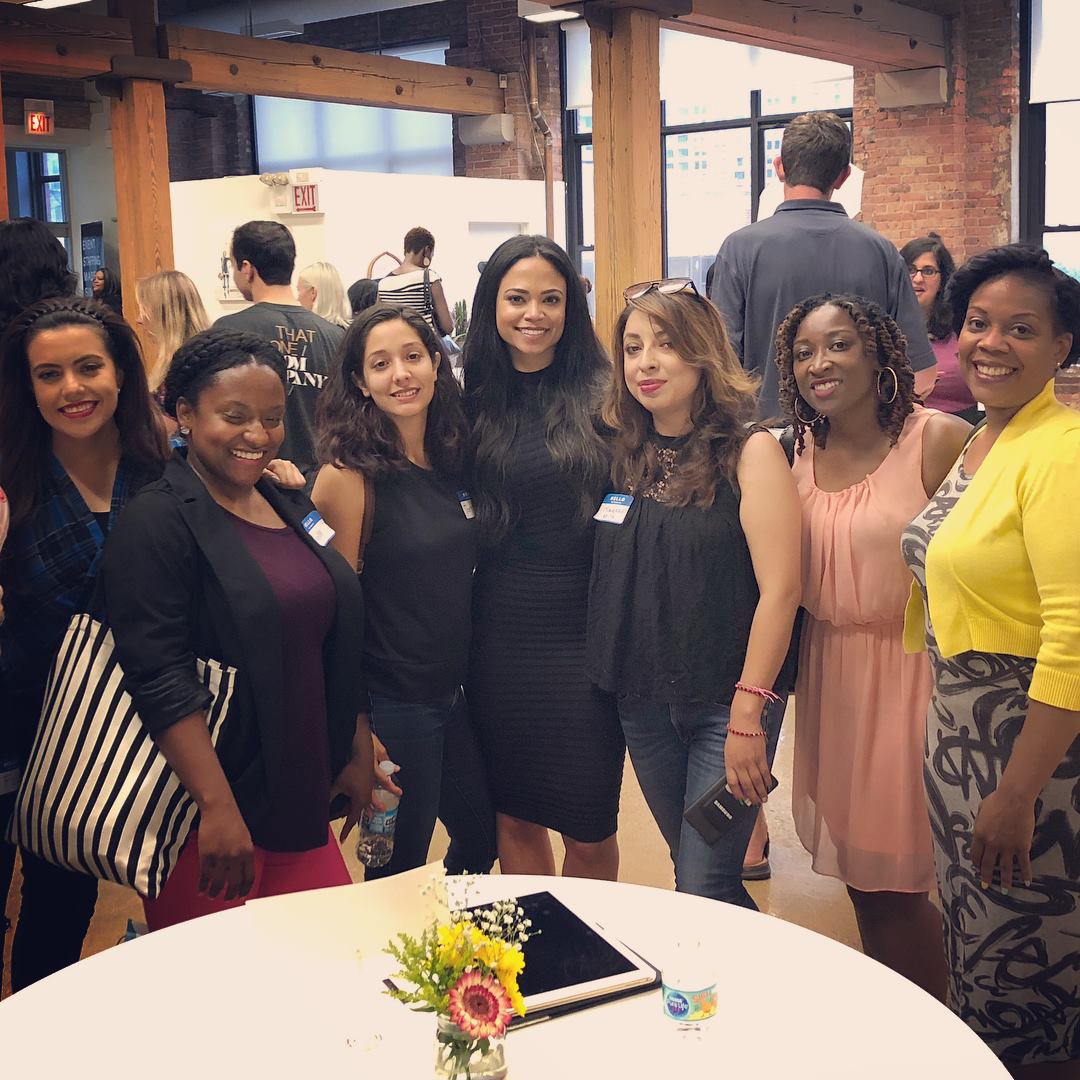 A Staffing Partner With Years of Experience
CEA is a woman owned and minority owned business that brings years of industry experience to your events to ensure success! We have seen it all and staffed it all!
How many years you ask. 15 PLUS years of staffing. Over a decade! Not to toot our own horn, but that's a really long time. Feel confident in knowing that you are in good hands with CEA. With so many moving parts to event staffing, we provide structure to the process to ensure successful activations!
Contact Us
Nationwide Staffing
Nationwide database of experienced, professional event staff.
GPS Check In/Out
Our staff check in using GPS location tracking, so we can track our staff in real-time while they are working.
Live Event Reporting
Gain valuable data regarding your brand using our real-time reports from the staff in the field.
Bilingual Staffing
A nationwide database of bilingual staff.
100% W2 Workers
We are a W2 compliant staffing agency providing you with the best staff at every rate!
Personalized Trainings
We work with you to create custom training for all staff representing your brand.
Video Profiles
View video profiles, upon request, of staff so you know exactly who will be representing your brand.
24/7 Communication
Dedicated on call staff that will ensure your activation goes smoothly.