Happy holidays everyone!
We here at CEA Staffing hope that you and your family have a safe holiday! It is crucial that we still continue to follow CDC guidelines even during the holidays. Stay 6 feet apart and continue to wear a mask.
These guidelines don't mean that we can't still celebrate this holiday season. There are some fun activities you can do with friends and family members that you can't be with this year!
Here are 5 activities from Good House Keeping their 21 Festive Quarantine Christmas Ideas for a Holly Jolly Holiday:
Bake and Decorate cookies

Get some fun cookie cutters, frosting, and decorate!

Hop on a video call with Santa

It is best to help keep Santa safe by not going in person to see him. Instead, use Santa Club to book a video. It cost $50 with that you can have up to three children on the call, and even you can record it!

Mix a cozy cocktail

There are so many fun festive winter cocktails that you can make. There are tons of recipes online, like on YouTube! Just make a drink, then cozy up to watch a holiday movie.

 Host a Zoom Party

Just because you can't be in person doesn't mean you can't see your friends. Create a Zoom event and send the link out to your friends so that you can talk or play some fun games.

Drive around to look at Christmas Lights

Go drive around your neighborhood and look at the beautiful decorations people have put up, but don't forget to put on some holiday music to make the experience more magical.
Hope this helps to make your holiday a little more fun! Happy holiday and Merry Christmas!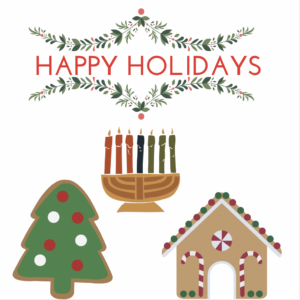 Contact us to learn more about how our brand ambassadors can elevate your events!
Stay positive and safe everyone!